What you need to know to travel to the Azores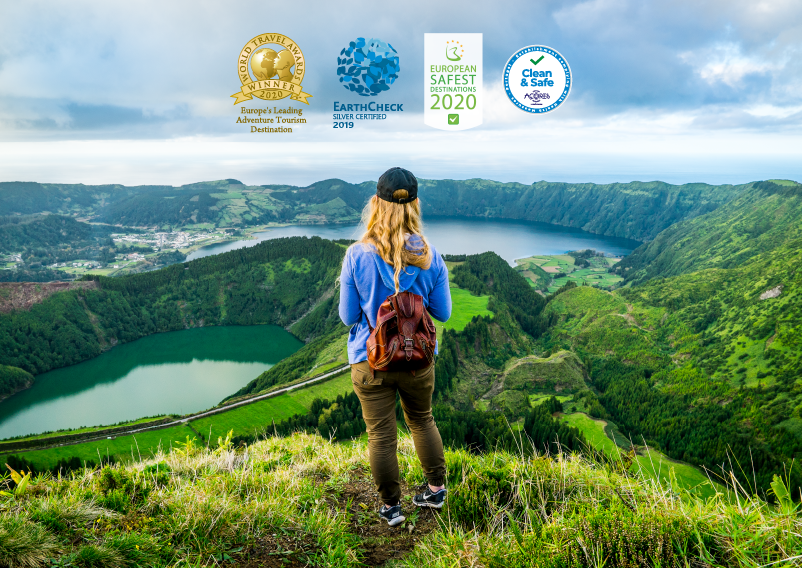 The archipelago of the Azores consists of nine islands divided into three groups: Western Group (Corvo and Flores); Central Group (Faial, Graciosa, Pico, São Jorge, and Terceira); Eastern Group (Santa Maria and São Miguel). As a tourist destination, it is especially dedicated to nature tourism with outdoor activities, such as hiking, diving, whale watching, among others.
Here you can find unspoiled nature, with breathtaking landscapes, incredible lagoons, extinct volcanic craters, hot water waterfalls, fumaroles, and much more!
Guidelines for a safe travel to the Azores
Good Practices for a Safe Stay



Use of masks in areas of common use
Maintain the advisable physical distance of 2 meters
Handwashing with soap and water or alcohol-based disinfectant
Follow respiratory etiquette rules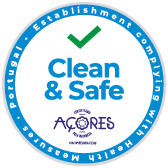 Program Clean & Safe Açores
The Government of the Azores implemented, in articulation with the tourism sector stakeholders, the Clean & Safe Açores program to guarantee the necessary security in the scope of measures to combat the spread of the SARS-CoV-2 virus (clean-safe.azores.gov.pt).

All entities that joined the program use the seal Clean & Safe Açores

Before the trip

Travelers should choose one of the following options:
In the 72 hours before your departure, complete the online "Evaluation Questionnaire of Risk and Early Detection - Azores in Security" available here

Upon arrival in the Azores, complete the following declarations: "Declaration on arrival in the Azores" and "Declaration for inter-island travel" available here

To visit the Azores, the SARS-CoV-2 screening test is MANDATORY, within 72 hours preceding the flight from the airport of origin, carried out using the RT-PCR methodology, with NEGATIVE result, making explicit reference to the identification of the person tested, the laboratory, the date of the test and the signature of the person responsible for its performance, which must be presented prior to boarding, in digital or paper support, without which boarding will be refused.

Travelers originating in Mainland Portugal and the Autonomous Region of Madeira can perform these screening tests for FREE in laboratories agreed by the Government of the Azores, whose list is available here or on the destinationseguro.azores.gov.pt website.

It is also advisable to consult the recommendations of the airline on which you will be traveling